Enhance your joint replacement surgery with Intellijoint smart navigation
"Post-operatively, I feel amazing! With the second hip [replacement] I progressed at light speed having confidence with my first hip. With the Intellijoint alignment of my second hip, being spot on with my leg length, I felt natural again. I felt like I could stretch and I didn't have the impinged feeling I had been experiencing for 20 plus years."
See what Intellijoint HIP® can do for you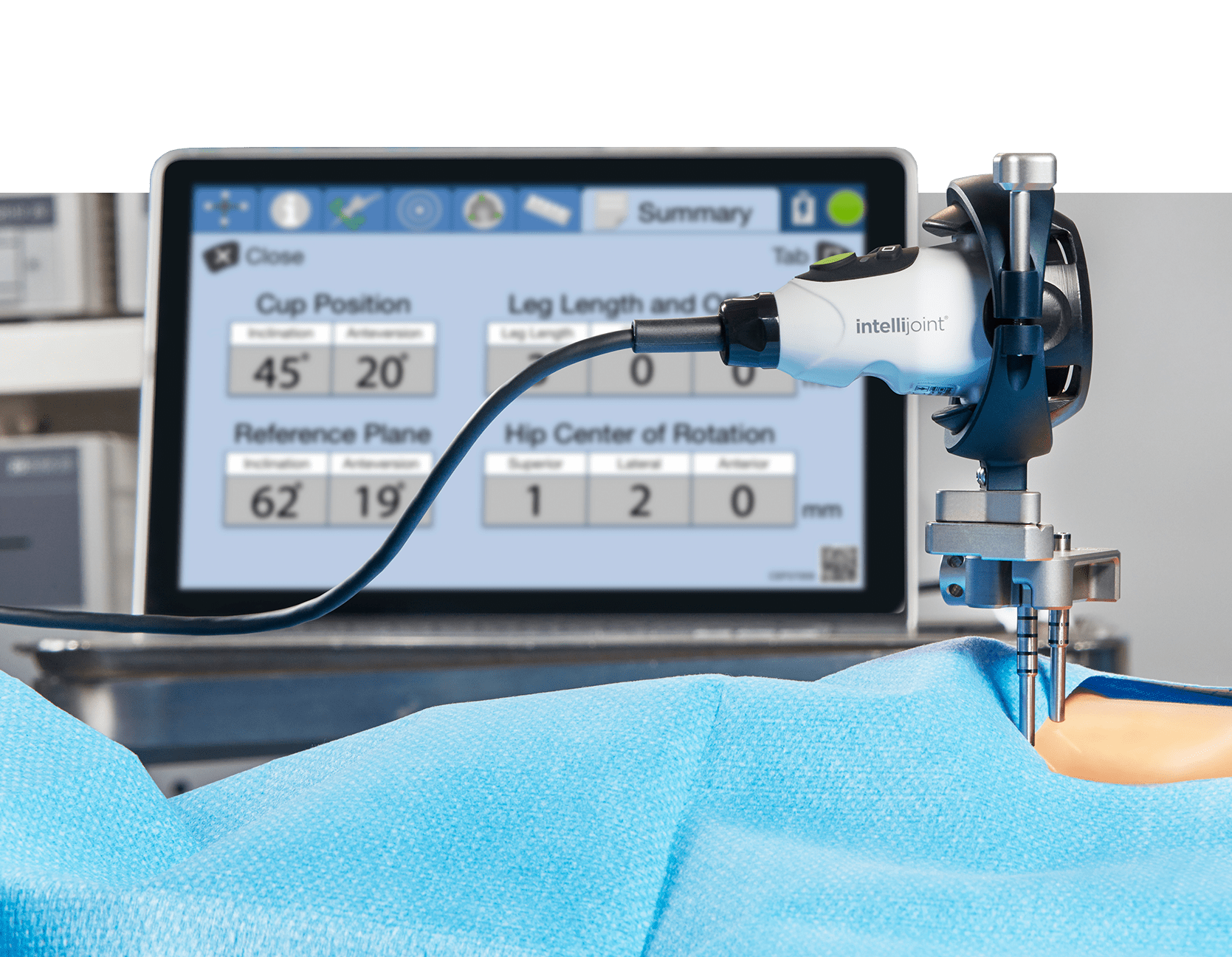 For Primaries
With Intellijoint HIP's 3D mini-optical navigation technology, surgeons are able to obtain vital intraoperative measurements during hip replacement surgery which assists with accurate size selection, positioning and alignment of implants.
For Revisions
During a revision total hip replacement, Intellijoint HIP® helps the surgeon pinpoint the cause of symptoms and determine which implants need to be removed or modified. Intraoperative measurements guide the surgeon in accurately positioning the new implants. Intellijoint HIP® can assist in bone preservation where possible and reduced the risk of re-revision caused by dislocation.

Hip replacement surgery generally leads to positive results however, dissatisfaction is reported between 15-30% of patients.