Welcome to the Intelljoint Surgical Privacy and Security Hub
At Intellijoint Surgical, we understand the importance of privacy. Continue reading for an overview of our privacy program and find out how we keep your data protected. For detailed information, please see our Privacy Notice.
Intellijoint may collect and use your data to better your health through our services, not for advertising. We do not collect, track, target, use, or sell your data for advertising purposes or to create advertising profiles.
At Intellijoint Surgical Inc., we keep your personal data secure. Our approach to security puts the confidentiality, availability and integrity of your data first. Our security practices are reliable and are continuously being improved. We implement industry-accepted privacy and security standards for data management and utilize post-market surveillance strategies to stay on top of potential threats to data security
Intellijoint products are designed with privacy top of mind. Privacy by Design ensures the protection of your data when it is collected, stored, or processed by our products.
We're accountable to you. The privacy and security practices of our vendors are reviewed to ensure that they meet our high standards. Your data is shared with and used by third parties only when necessary for the provision of Intellijoint services.
Data is transferred safely and securely, no matter the destination. Intellijoint will not transfer your data without permission. Data is transferred according to regional requirements to approved and trusted partners only.
Security
We believe that privacy and security should be integrated into the product development process, not an afterthought.
That is why we use Privacy by Design Principles (Information & Privacy Commissioner of Canada), the NIST cybersecurity framework, and various privacy and security standards (e.g. UL 2900-1, ISO 27001, ISO 27002) to inform product development decisions and the implementation of product features. Our responsibility for privacy and security doesn't end when a product is on the market. We maintain an active post-market surveillance program to monitor for potential privacy and security threats to help keep your data safe.
We believe that training our employees to follow privacy and security best practices in their roles is important. We provide employees with privacy and security training and resources to ensure that they are able to protect your data in any situation.
We are ready to respond if an unforeseen problem arises. Your data is protected through business continuity procedures, which can be rapidly executed in the event of a natural disaster, security vulnerability, data breach, or security threat. Our goal is to minimize any impact to you and to maintain continuity of our services.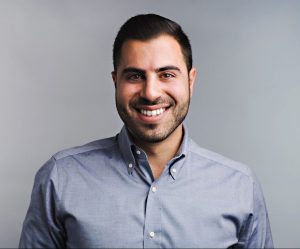 A note from the CEO of Intellijoint Surgical, Armen Bakirtzian
At Intellijoint Surgical, our mission is to improve patients' lives by providing every surgeon with effective, easy-to-use technology. Our products and services provide innovative technology within the total joint arthroplasty market to help ensure better surgical outcomes for patients. It is our assertion that the use of technology for improved outcomes must not come at the cost of the security and privacy of patient data. This is a commitment that Intellijoint Surgical takes seriously as custodians of your data.
At Intellijoint Surgical, we believe that entrusting us with your data is an honour and a privilege, not a given right. That is why we incorporate privacy by design in all stages of product development, provide our employees with training and resources to inform their responsibilities when it comes to handling patient data, and maintain a robust privacy and security program.
Our commitment to you, the patient, and safeguarding your data is resolute.
Armen Bakirtzian, CEO, Director and Co-founder, Intellijoint Surgical Inc.
Contact Us
If you have questions or concerns about our privacy and security program, contact us using the form below. Information you submit will be used to respond to your enquiry. It will not be retained for any other purpose.
Please do not submit personal health information and/or sensitive information in your enquiry.