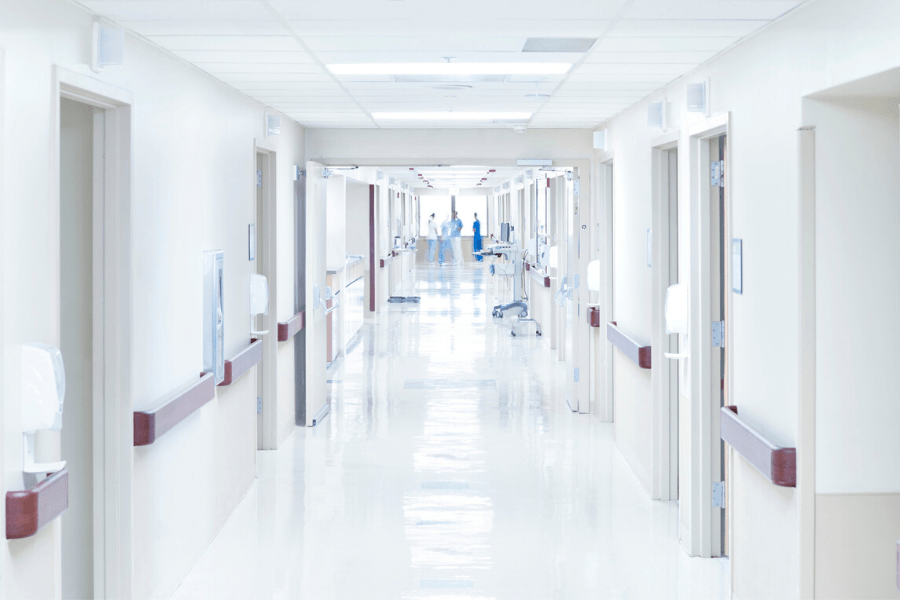 5 Considerations for Integrating Navigation into an Ambulatory Surgical Center
This post was written by Brian Culp, MD, who is a joint replacement surgeon with Princeton Orthopaedic Associates.
Whether you operate in an inpatient or outpatient setting, the value computer-assisted navigation delivers for total joint arthroplasty (TJA) is the same. It not only provides an improved level of accuracy but also delivers enhanced confidence to you and your patients that implants are positioned exactly how you planned. The goal of delivering the best possible outcome for your patient doesn't change when you leave the hospital. In fact, the goalposts become more narrow in an outpatient setting - you're aiming for the most optimal outcomes for your most demanding, younger, active patients. 
As states begin lifting restrictions on elective surgeries due to COVID-19, the demand for procedures in outpatient facilities is higher than ever. Navigation is a tool that can help you continue to deliver the most optimal outcomes to your patients. As a surgeon who has experience using robotics and navigation, here are 5 key considerations when determining which system is best for your ASC practice:
1. FOOTPRINT
Footprint is crucial in selecting and integrating any form of technology into an ASC with a small OR. ASCs tend to have smaller operating rooms with less forgiving space. Select a system that fits nicely in your OR and that doesn't hover over you, interfering with your surgical workflow. Consider if your system is portable and easy to transfer between sites and between rooms. With Intellijoint Navigation System, all that is needed is a laptop computer, miniature camera, a single tray, and a few disposables. So from a navigation standpoint, it's as slim and easy as it gets.
2. TIME
Selecting a navigation system that doesn't drastically increase your operative time is very important for several reasons.
In an outpatient setting, your administrators are not going to implement a system that will be disruptive. Time is money. Processes like PACU and OR throughput, sterilization capacity, and day-to-day operations are monitored very closely in an outpatient setting. ASCs want to eliminate variables and create a consistent delivery without deviation. Systems with a significant OR time-add can create unpredictability and add cost.

In an ASC, we use short acting spinals to minimize the duration of anaesthesia. If a system adds time to your procedures, you run the risk of having to use a prolonged form of anaesthesia that might prohibit your patient from launching home the same day.
3. CONFIDENCE
With the goalposts more narrow in an ambulatory setting, I want to make sure that I'm hitting leg lengths perfectly. I want to make sure that patients' cups are in the correct position and that there are no complications. I don't want to compromise that just because they have been taken out of the hospital setting. TJA in an outpatient setting is about hitting the same benchmarks that I was aiming for in an inpatient setting, but in a tighter and more streamlined environment. Intellijoint Navigation System fits nicely into this space.
4. COST
In light of COVID-19, hospitals are hesitant to go forward with large capital purchases, and even pre-COVID-19, private ASCs could not afford to make a big capital layout for technology with a large footprint.  Fee-per-use models are easier for facilities to buy into as they're not laying out a large amount of money. It's a very easy and palatable way to step toward a new piece of technology in the ASC world.
In addition to the procurement costs, you need to consider the operating costs. How many trays will require sterilization? How much storage space does the system take up? What are the associated disposable costs and service fees? All these additional costs will add up and need to be considered.  Intellijoint Navigation System having only one tray of instruments and a fee-per-use model ticks these boxes.
5. VALUE
The final consideration isn't between navigation systems, but the consideration of navigation as a whole. Those who embrace technology see the value in providing that to their patients at the hospital. We should be offering that same high-level outcome to our patients who choose to move out of a hospital, not penalizing them for doing so. Patients are demanding improved outcomes. They want their leg lengths to be perfect. We want to incentivize them to move to the outpatient space confidently. So when you are approaching administration to introduce navigation into your ASC, the strongest argument will be for quality. 
There are many aspects to successfully moving patients from an inpatient to outpatient setting including educating surgical and peri-operative teams, building a pathway for patients to feel confident in the process, and optimizing your workflow. Navigation is a part of my practice that has helped me reduce outliers and deliver superior patient results in a reproducible and sustainable way.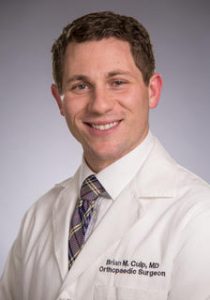 Brian Culp, MD, is an orthopaedic surgeon who specializes in minimally invasive total joint arthroplasty. Dr. Culp is a part of Princeton Orthopaedic Associates and operates at Princeton Medical Center and three ASCs located in the Princeton, New Jersey area. He is active in coordinating and directing the outpatient joint programs at ASCs in both a hospital and private setting. Dr. Culp is a member of Intellijoint Surgical's Scientific Advisory Board.