---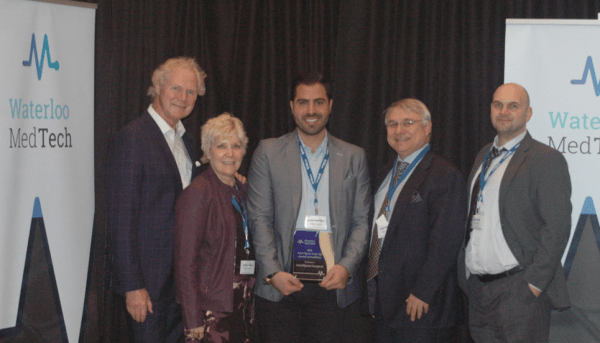 2018 Waterloo Region MedTech Conference (October 24, 2018) – Intellijoint Surgical is honoured to be awarded the very first Start-Up to Scale-Up Award of Excellence by Waterloo MedTech at the 2018 Waterloo Region MedTech Conference. This award recognizes Intellijoint Surgical's success of growing from a fourth-year engineering design project to a scale-up medical technology company in full commercialization mode globally. Agfa Healthcare was also recognized with the inaugural 2018 Award of Distinction for ongoing innovation in health care technology in Waterloo Region.
"Intellijoint Surgical has shown great commitment in advancing the medical technology ecosystem here in Waterloo Region," said Shirley Fenton, Co-Founder, Waterloo MedTech. "They are an inspiration to the many medtech scale-ups in our area by becoming a successful scale-up in a challenging industry to grow in. We are proud to recognize them with this award."
The 3rd annual Waterloo Region MedTech Conference took place on October 24, 2018 and is the largest cross-sector gathering involving health care in the Region. The conference brings together entrepreneurs, start-ups, researchers, government, industry experts, thought leaders, and healthcare professionals together to innovate solutions to pressing health care problems in the Region, province, and country. Armen was a featured speaker of the Conference and spoke to the overall conference theme "Canadian MedTech: What's holding us back?" and challenged key decision makers in Ontario and Canada to address the hurdles preventing start-ups from scaling.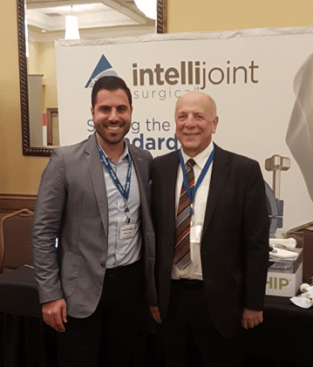 "Intellijoint Surgical's mission is to improve patients' lives by providing every surgeon with effective, easy-to-use technology," explains Armen Bakirtzian, CEO and Co-Founder of Intellijoint Surgical. "I am so honoured to accept this award on behalf of the entire Intellijoint Surgical team that works so hard every day to growing innovation and realizing this mission right here in Waterloo Region. We're grateful to be part of the supportive & thriving medtech ecosystem."