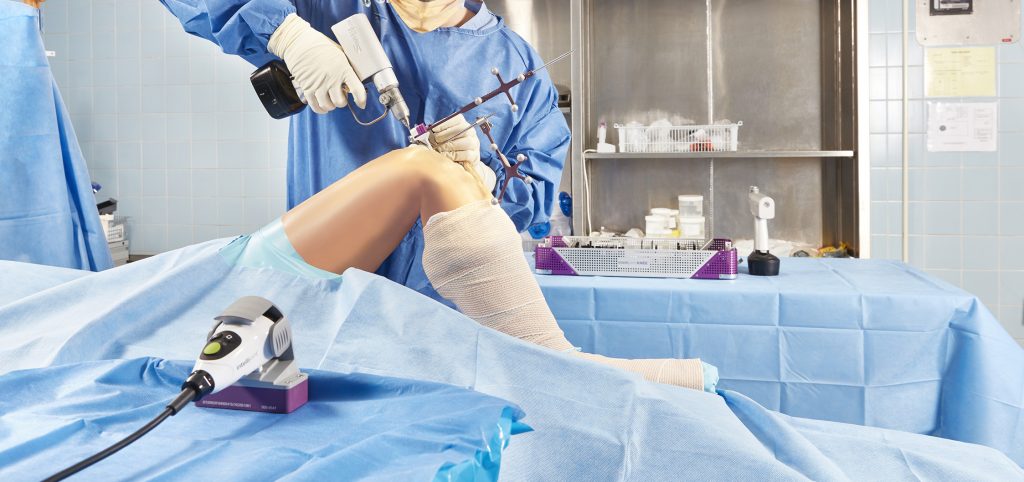 This post is written by Samantha McCabe, Program Manager, R&D at Intellijoint Surgical and lead engineer during the development of Intellijoint KNEE™. Here she shares the foundational design principles behind its creation.
Breaking industry trend, Intellijoint Surgical's first product was a hip navigation solution. In 2008, Intellijoint Surgical® co-founders identified the lack of navigation platforms trying to address the challenges present in total hip arthroplasty. They believed those challenges could and should be solved. This resulted in the creation of Intellijoint HIP®.
Our experience with Intellijoint HIP taught us what surgeons wanted: a fast, simple, easy-to-use solution that integrated into their workflow and allowed them to continue using their existing implants. Through looking at the market and talking to our Intellijoint HIP users, we found that existing knee solutions are feature-inflated, cost prohibitive and implant specific deterring our customers from using them. To ensure our second navigation application was as well received, my team and I focused on these learnings and design principles when designing Intellijoint KNEE™.
SIMPLICITY EQUALS SPEED
While designing the product, we consulted with a number of key opinion leaders. They were adamant that they wanted a product that did not add time to their case - a sentiment we heard from many orthopaedic surgeons. Increasing case time delays and irritates nursing staff, reduces the number of procedures performed in a day, and increases the overall procedure cost along with patient infection risk and time under anesthesia. To minimize time-add, we focused on two areas: system setup and intraoperative time. 
System setup
Through many conversations and case observations, we learned that nurses and technicians have a lot of complex tools to set up at the beginning of a total knee arthroplasty (TKA). To reduce the time burden on them, the Intellijoint KNEE system requires only three assembly steps. These steps eliminate the need for traditional intramedullary and extramedullary jig setup and do not involve calibration. This results in a time-neutral and minimally disruptive setup experience.
Operative Time
To reduce intraoperative time-add, we designed a streamlined feature set that provides only relevant information to surgeons. The system provides the proximal tibial and distal femoral cut angles and resections. By focusing on these features, we give surgeons confidence in their implant alignment without adding unnecessary time to the procedure. Additionally, we made the registration process as simple as possible.
FLEXIBILITY MAKES SWITCHING EASY
All of our consulting surgeons have a slightly different workflow and philosophy about TKA. To accommodate all workflows and preferences, we made the system flexible. Users can place the single pin bone reference in a variety of locations within their main incision accommodating many surgical approaches. Additionally, surgeons can choose to use the provided system cutting guide or their standard implant vendor cutting guide. These design decisions mean there is no need for a user to alter their approach or workflow to use the system.
Getting to the current feature set took a few iterations. The first prototypes we showed surgeons and used in cadaver labs had more features and more hardware to enable more options. As a designer, it is hard to eliminate a feature or hardware component you have spent time designing, building, refining and testing. However, Intellijoint KNEE is proving that the simplest solution is usually the best solution. 
The research and development team at Intellijoint is passionate about making products that bring value to surgeons, and patients. We are all proud of Intellijoint KNEE and look forward to seeing it used by orthopaedic surgeons around the world. 
We believe in continuous improvement of our products. If you have any feedback, we would love to hear from you!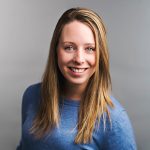 Samantha McCabe is the Program Manager, R&D at Intellijoint Surgical. When not in the office Samantha enjoys traveling, hiking, and climbing.