This week we will be attending the 2nd Annual Hip & Knee IEP Fellows and Young Surgeons' Course. As we get set to head to this great event for the 2nd year in a row, we thought we would ask one of last year's attendees what he found valuable as well as some advice for those attending this year. We sat down with Dr. Vinay K. Aggarwal for some thoughts on the Hip and Knee IEP as well as some thoughts on Intellijoint Surgical.
What made you decide to attend the Hip and KNEE IEP in the first place?
As a first year attending at an academic center, I felt the speakers and topics were an immediate draw to someone like myself. The conference seemed perfectly geared towards building a practice, working with trainees, marketing yourself, and in general becoming a seasoned arthroplasty attending.
What did you find to be the most valuable part of attending the event?
The networking aspect of the event was most valuable. I was able to connect with both arthroplasty academicians, mentors and colleagues, trainees, and industry representatives that would all help keep me connected going forward towards achieving my aspirations and goals for my career.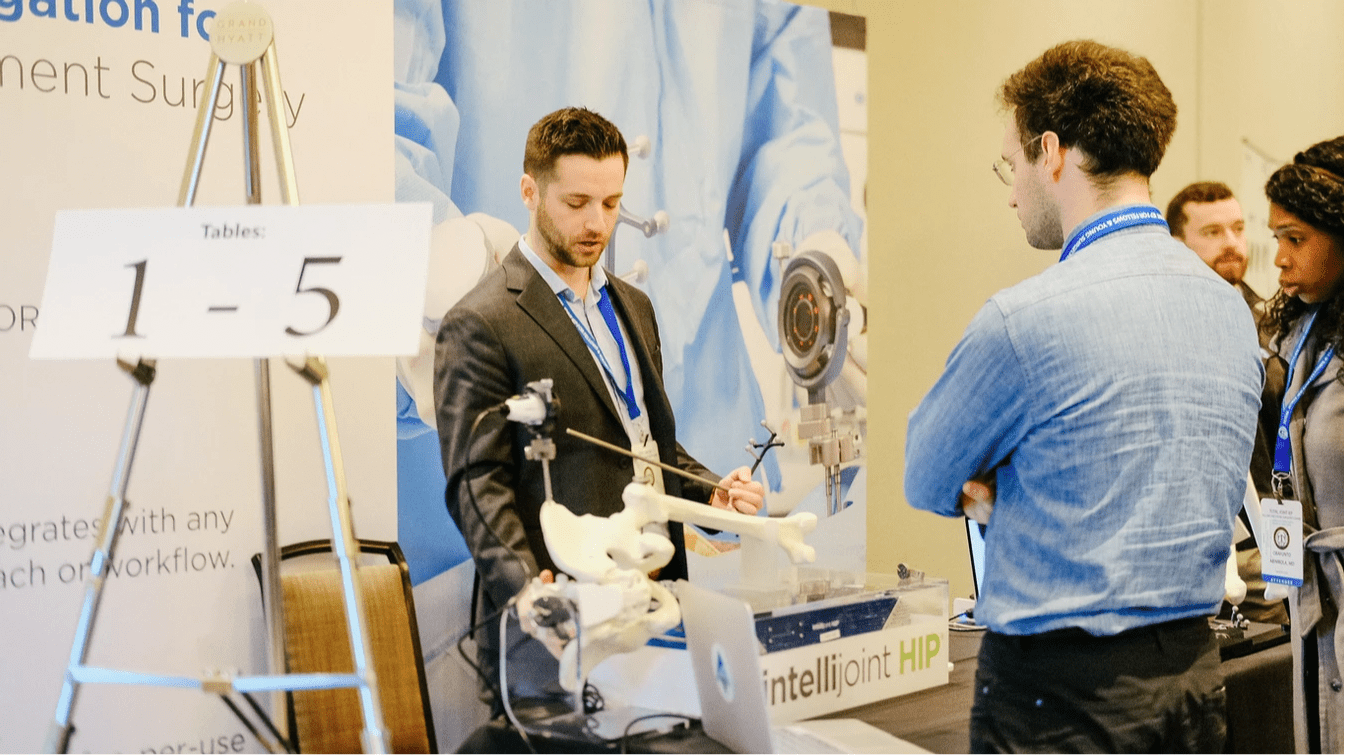 What advice would you give those fellows and young surgeons attending this year and in future years?
Keep expanding your network. You never know when the connections you make will enable you to achieve goals and reach milestones in your career. Whether you go into private practice or academics having these connections with colleagues as well as industry can prove invaluable.
Was technology always something that you knew you would incorporate into your practice?
Absolutely--my training experience in residency as well as fellowship made it clear that there is no turning back when it comes to using technology in hip and knee surgery in today's era. The precision that is demanded for by patients and surgeons alike necessitates technology to move us past the eyeball phase of joint reconstruction. While mid-term results are equivocal regarding certain patient outcome measures, I truly believe that over time technology will help us become better surgeons and have happier patients for the long run.
What was it about Intellijoint that grabbed your attention?
Intellijoint has an incredibly easy workflow for my hip replacements that appealed to me. I felt that the learning curve associated was incredibly small, the amount of time added per case was negligible and the amount of data I was able to gather was the perfect amount--not too much and not too little. I will say that the Intellijoint Hip has made my comfort level placing acetabular components much more low stress. I have incorporated the workflow and know I am getting a reliable and reproducible hip replacement every time. Whether I am doing a Crowe-4 dysplastic hip with subtrochanteric shortening osteotomies, a complex conversion THA, or a straightforward hip replacement, Intellijoint hip has made my cup position and limb length/offset reproduction incredibly satisfying.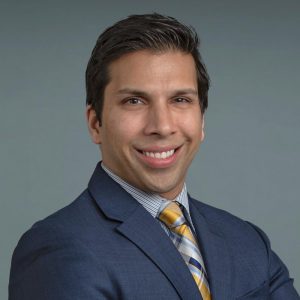 Vinay K. Aggarwal, MD is an orthopedic surgeon who performs partial hip and knee replacement surgery, total hip and knee replacement surgery, and revision total hip and knee surgery.  Dr. Aggarwal is an Assistant Professor, Department of Orthopaedic Surgery at NYU Grossman School of Medicine and Chief of the Adult Reconstructive Surgery Service, Bellevue Hospital.