Do you have questions about hip replacement surgery? We'd love to give you answers. Surgery can be scary if you go into it feeling uninformed. We want to put your mind at ease and help prepare you for the procedure. To do so, we chatted with, Dr. Ahmed Siddiqi, an orthopedic surgeon who specializes in joint replacement, and asked him some of the most frequently asked questions about hip replacement surgery.
How long should I expect to stay in the hospital after surgery?
On average, half of my patients go home the same day. If, for whatever reason, they're not able to that same day, they all go home the next morning. I think the way we've evolved over the past couple of years is quite tremendous. Not only have we gotten better with the implants themselves, but I think we've done a really good job at managing patients and their pain which allows them to go home quicker and recover in the comfort of their own homes.
What does rehab look like after a hip replacement?
I don't often do formal therapy afterward and there's emerging research supporting that. I tell my patients that the rehab after a hip replacement is just walking. And they're in charge of that. Patients ask, "How much do I walk? How far do I walk?" I simplified it for them. They walk as much as they can tolerate. They can use a walker initially and, when they feel comfortable, they get rid of the walker and use a cane. And when they feel comfortable enough, they get rid of the cane.
It's based on their comfort level and how well they're progressing. Some patients never use a walker, and they go right to a cane and they get off the cane after a couple of days. And then some of my other patients use a walker for a few weeks. It's based on their comfort level so there isn't a set timeline.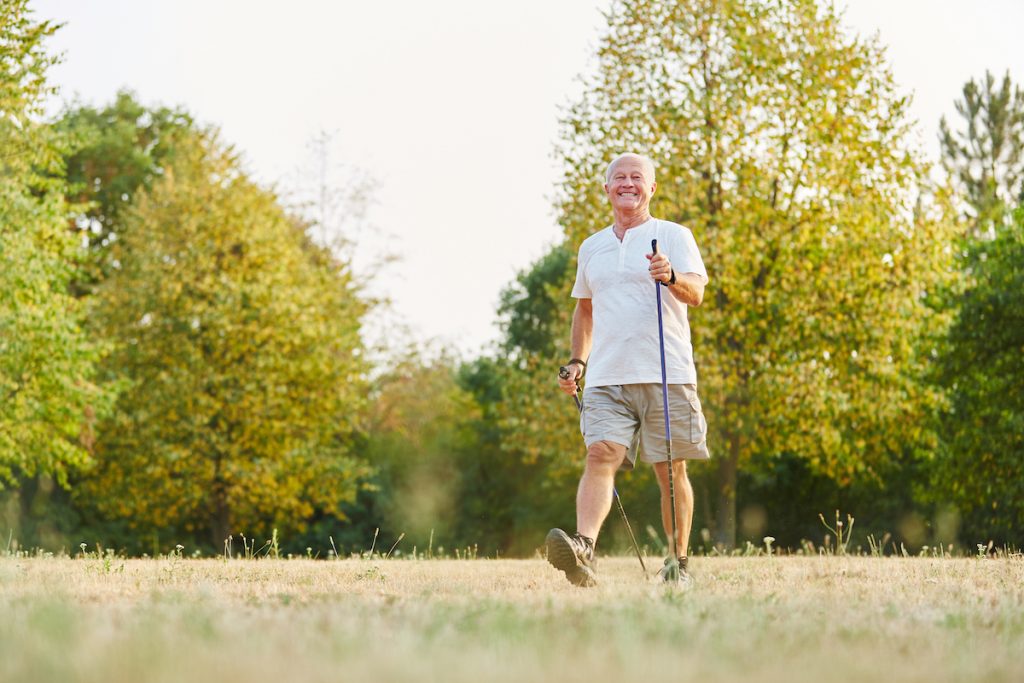 Is there much downtime after surgery?
There isn't much downtime. Patients are back on their feet right away. For the first couple of days, it's kind of like you have the flu. You're lethargic and tired. You don't have a huge appetite because you had a major operation. I tell patients to take it easy, take it slow, let your body recoup a little bit. But I don't want you lying in bed all the time. I want them to get up and walking, as much as they can tolerate.
Is there any rationale for people waiting until they're older to have hip replacement surgery because of the longevity of the implant?
I think the dogma of wait until you're older for the longevity of the implants has gone by the wayside. As people are younger and more active, this is a quality-of-life procedure. We don't want you to be so debilitated, where your medical comorbidities catch up. We tell patients that whenever it's affecting their quality of life, regardless of age, is when we do it.
In terms of longevity, we typically quote—and this is according to a lot of research—a half-percent chance of failure every year. If you look at 30 years, then you have an 85% chance of having the same implant, which are great odds.
How long until I can drive?
If we operate on the right side, patients are usually driving three to four weeks after, if they're not still on pain meds. For the left side, it's a little bit sooner since it's their non-dominant side and is about two weeks if they're not taking any pain meds.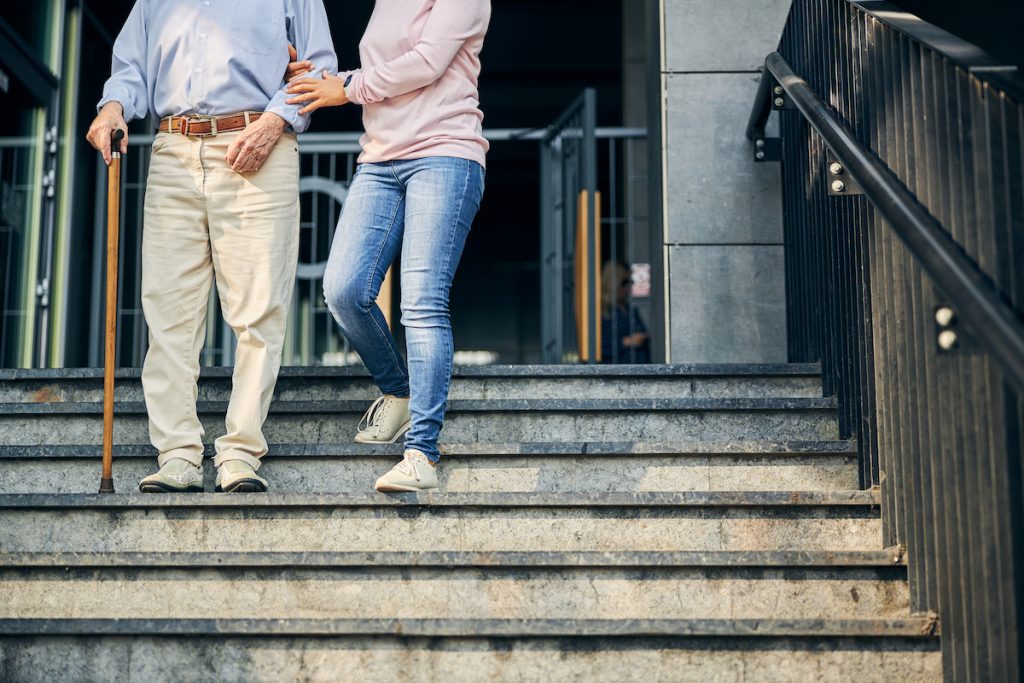 What about the stairs in my house, will I need to live on the main floor?
Patients can do stairs right away, but they may not want to. Some people turn their first floor into a makeshift bedroom for the first week or so. If they must go up and down stairs, they have that ability. For some, stairs can be a limitation for several months, but there are no restrictions with doing stairs.
How often are the follow-up appointments? 
The follow-up timeline is different for every surgeon; however, my patients typically see me three to four weeks after surgery for a quick check. I'll look at the wound to see how it's healing and we'll talk about how much walking and other activities they're doing. The next follow-up is typically around four months, then at the one-year mark, and then a couple of years after that, just to stay connected and see how they're doing.
For active people, what are the limitations on their activities?
On average, people can play sports like golf or tennis about three months after surgery. For higher impact activities like snowboarding or skiing, those are about nine months to a year. I would probably wait around six months before playing hockey, just because it's taxing on the body and the hips. A lot of my patients get back to high levels of activity.
Runners are a unique subset of the athletes that I deal with. Half of my patients return to running and the ones that don't aren't limited by the surgery. It just feels weird to them and it's a mental limitation. But the other half get back to it without any issues.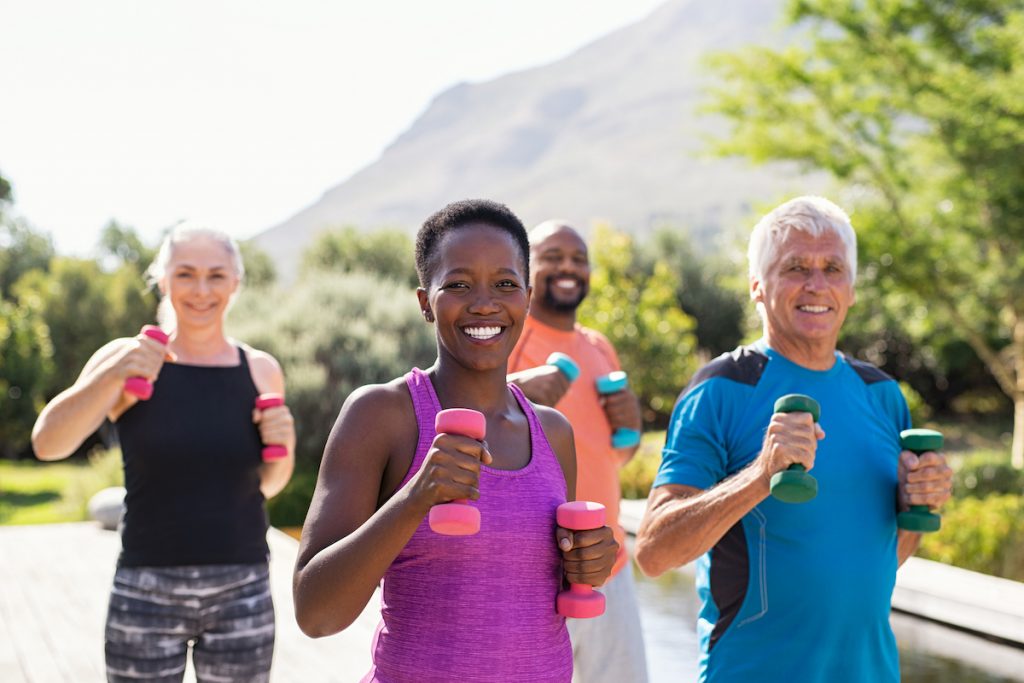 What advice do you give patients as they prepare for a hip replacement?
I think it's important to have good family or friend support at home. One of the reasons we're able to discharge patients quickly, and without any home services or home therapy, is because they have a good support system. I think it's important to make sure you have that structure set in place at home ahead of time.
The second thing is setting realistic expectations. There are some patients, especially the younger, more athletic ones, who think that after a hip replacement, their ability to do things will be above and beyond what they were before. And part of my job is to counsel patients to say, it's a phenomenal surgery to get you back to your quality of life and to do whatever you were doing beforehand. If they weren't a professional golfer or a marathon runner before, it's unrealistic that they'll start doing that afterward. We'll resurface the hip and replace the hip joint itself, but everything else to make the hip work, the muscles, the ligaments, the tissues, the surrounding structures are still their own.
Does the surgical approach make a difference?
I was trained on all approaches, but I do what I think is best in my hands, which is the direct superior approach. If you look at the research, there's no difference in the short- or long-term, regardless of approach. As a patient, what's more important is that they feel comfortable and have a good rapport with their surgeon, and understand whatever approach they do regularly. And that's the best approach for them.
What about navigation and robotics, are they necessary?
I use navigation and robotics. With human error, it's nearly impossible for anyone to be right one thousand times out of a thousand. It's just human error that at one point or another, you'll be off. With navigation and robotics, the accuracy is 100% and the reproducibility of technology is the value.
Intellijoint Surgical develops navigation tools to help surgeons in joint replacement procedures. Intellijoint HIP provides fast and accurate measurements to help surgeons like Dr. Siddiqi confidently perform consistent hip replacement surgeries. To find a surgeon using Intellijoint in your area, click here.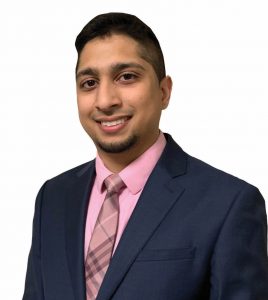 Ahmed Siddiqi, MD, MBA is a fellowship-trained hip and knee replacement orthopedic surgeon in Manasquan, NJ. Dr. Siddiqi completed a residency at PCOM and a joint replacement fellowship at the Cleveland Clinic. He currently practices at Orthopaedic Institute of Central Jersey, a division of Ortho Alliance NJ, and is affiliated with Hackensack Meridian Health JFK Medical Center and Jersey Shore University Medical Center.