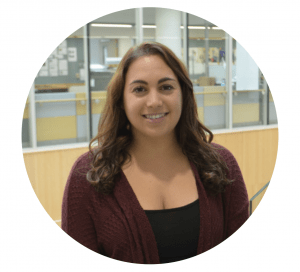 Employee Spotlight:
Emily's Journey
Why did you initially choose to work for Intellijoint Surgical?
I chose to work for Intellijoint because of the job opportunity and the company story. I really wanted to be involved with doctors in the OR, and as a biomedical engineer, it was exciting to see a company with a product that started as a design project. Once I got to learn more about the product itself, it was clear that Intellijoint was on the cutting edge of orthopedic navigation and that was something I wanted to be a part of.
Why do you choose to stay at Intellijoint Surgical?
Intellijoint is a place that fosters both professional and personal growth.  The entire company is invested in each employee's individual success and growth and you really feel that from day one. Even though many of us are separated from the office and from each other by a couple of hundred miles, I have always felt supported by everyone in the company. Intellijoint has also given me a lot of opportunities that I would not have had at any other company and because of that, I'm constantly learning new information and skills.
In your opinion, what does the future look like for Intellijoint?
Intellijoint's future is filled with a lot of growth. We're rapidly growing our team while still staying true to our company values. We have already had such an impact on the field of orthopedic navigation, and I'm excited to see what the next step is in improving patient outcomes.
Describe how you have moved from position to position or how your existing position has evolved.
I started as a clinical account manager in New Jersey. My responsibilities were to manage the day-to-day of existing accounts and to focus on bringing on new surgeons within those accounts. After about a year, I transitioned into the clinical sales manager role. Now, my focus is on bringing on new hospital accounts and new surgeons within those hospitals. I also manage and support the team of clinical specialists in NJ.
How have you grown personally during your time at Intellijoint?
Over the last two and a half years, I feel like I've really found my voice and my presence, both in the OR and outside of it. I'm fairly young in my career, so having been given the responsibility to manage the business and team in NJ has been an incredible learning experience. As I've taken on more responsibilities in my roles, my confidence and conviction to do so have also grown.
What do you enjoy the most about working at Intellijoint?
The people are so fun! My friends make fun of me for how much time I spend with my colleagues outside of work but we all just genuinely enjoy getting together and hanging out. Because we all work remotely, whenever we get the chance to get together, whether it's with our local teams, or with our Canadian teammates, we take it. The comradery that we all have outside of work makes it really easy and enjoyable to work hard during the week!
Fun Fact about you? Something, unique? Something quirky? Something interesting?
I just adopted a rescue dog. He is a 2-year-old pointer/ hound mix named Fitzgerald, but I call him Fitz for short.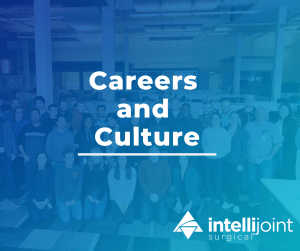 Intellijoint Surgical has been recognized as one of Canada's top growing companies year after year. To find out more about job opportunities and life at Intellijoint visit the Careers and Culture page.