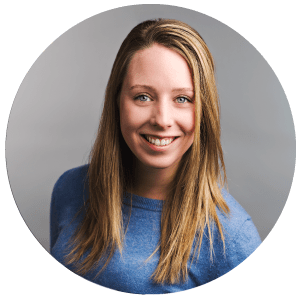 Employee Spotlight:
Samantha's Journey
Can you talk a little about your role at Intellijoint and your journey since joining the
company?
I joined Intellijoint in 2014 right after completing my undergraduate degree. I applied to a general job posting seeking engineers with medical device experience. I started as a product development engineering working on our second generation HIP product - Intellijoint HIP. From there, I became a lead product development engineer and most recently was named as Product Development Manager for our intraoperative product team. Through my time at Intellijoint, I've been lucky enough to work on every product we have currently released and have seen the company grow from 11 people to its current size.
How did you get started in the Medtech space?
My undergraduate degree was in biological engineering at the University of Guelph (biomedical didn't exist when I started). I applied to this program because I was interested in designing implants and prosthetic devices. I did my first co-op working in the food industry in product development. It was in this position I realized that I wanted to be working in the medical device industry - an industry that can greatly impact lives in a positive way. This led me to my second co-op where I tested software for a hearing aid company. My final co-op was at a medical device startup that developed tools to non-invasively detect skin cancer. These co-ops gave me the experience I needed to be able to jump into my first product development role with Intellijoint.
Who has been your biggest mentor throughout your career?
I have had the opportunity to work with many amazing people that have all helped to shape my career so far. Andre Hladio, co-founder & CTO at Intellijoint, has been my primary mentor, teaching me to approach problems from different perspectives and constantly challenging me to grow. Kevin Morency was my second mentor. Although I no longer work with him on a day-to-day basis, I still talk to him every few months. He is the person that helped me discover and grow into a technical product management role (I almost became a UI designer instead). Marilyn Powers was my formal product management mentor. While I was developing the Intellijoint KNEE product I met with her monthly to learn new product management tools and techniques that I applied to that project.
What are you most proud of in your career?  Is there a defining moment that stands out?
Developing the knee product has been my hardest and most career-defining challenge. Prior to this project, I had only lead small feature updates. The timeline, budget, and company expectations for this project were higher than anything I had worked on before. Since we were also trying to sustain our hip product and explore other future products, it was a great lesson in managing and optimizing resources. I am proud of so many of the features and product updates we have released. The best part of my job and the moments that stand out the most are when I get to see a surgeon use a feature/product they requested for the first time.
What advice do you have for women trying to break into the tech industry?
I don't know that I am qualified to give advice on this because I don't think there are any special tricks of generic advice. The challenges faced by women trying to break into the tech industry are all unique.
My advice though for women (or men) who want to work in the Medtech space would be the following:
Have a passion for the field

Get experience in the industry by any means possible. This can be the biggest challenge in Canada, as it seems the number of qualified candidates, outnumbers the available job opportunities - something I hope will change.

And finally, never stop learning new skills and challenging yourself
Are there any changes in the industry that you would like to see?
When looking at the Medtech industry as a whole, I would love to see more Medtech companies and Medtech jobs in Canada. We have so many great Biomedical engineering programs and not enough jobs currently. In looking at the orthopaedic industry, I would love to work with more female orthopaedic surgeons. We are starting to see more female orthopaedic surgeons enter the field, which is great to see. Looking at healthcare in general, I think it would be great for patients to have more access to information about their healthcare options (treatment options, technologies that exist, surgeon histories and qualifications, etc.) so they can make more informed decisions.
What does a workday in your life look like?
It changes based on the phase of the project but normally a large portion of my day is meetings (project planning, user feedback, concept reviews, etc). In the remaining time, I normally do research, review documents, and write project documents.
What are your favourite things to do outside of work? Any hobbies or passions?
I love to travel to other countries. I love experiencing other foods, cultures and seeing historical landmarks in person. I love spending time outside playing ultimate frisbee, climbing, hiking, camping, canoeing, and doing other adventurous outdoor activities. Lastly, I do a lot of random crafts. This week I started an 8-week pottery class ( so far I have made a bowl). I also sew, paint, macrame, and do various other projects inspired by Pinterest. I often make use of my husband's shop for my crafts; CNC machines, welders, 3d printers, and laser cutters open up a lot of possibilities.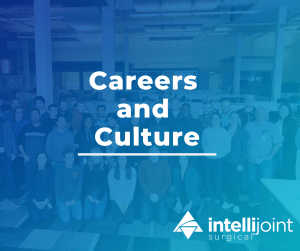 Intellijoint Surgical has been recognized as one of Canada's top growing companies year after year. To find out more about job opportunities and life at Intellijoint visit the Careers and Culture page.