Intellijoint Surgical Partners with Emmetros to Deliver an Enriched Orthopaedic Patient Engagement Solution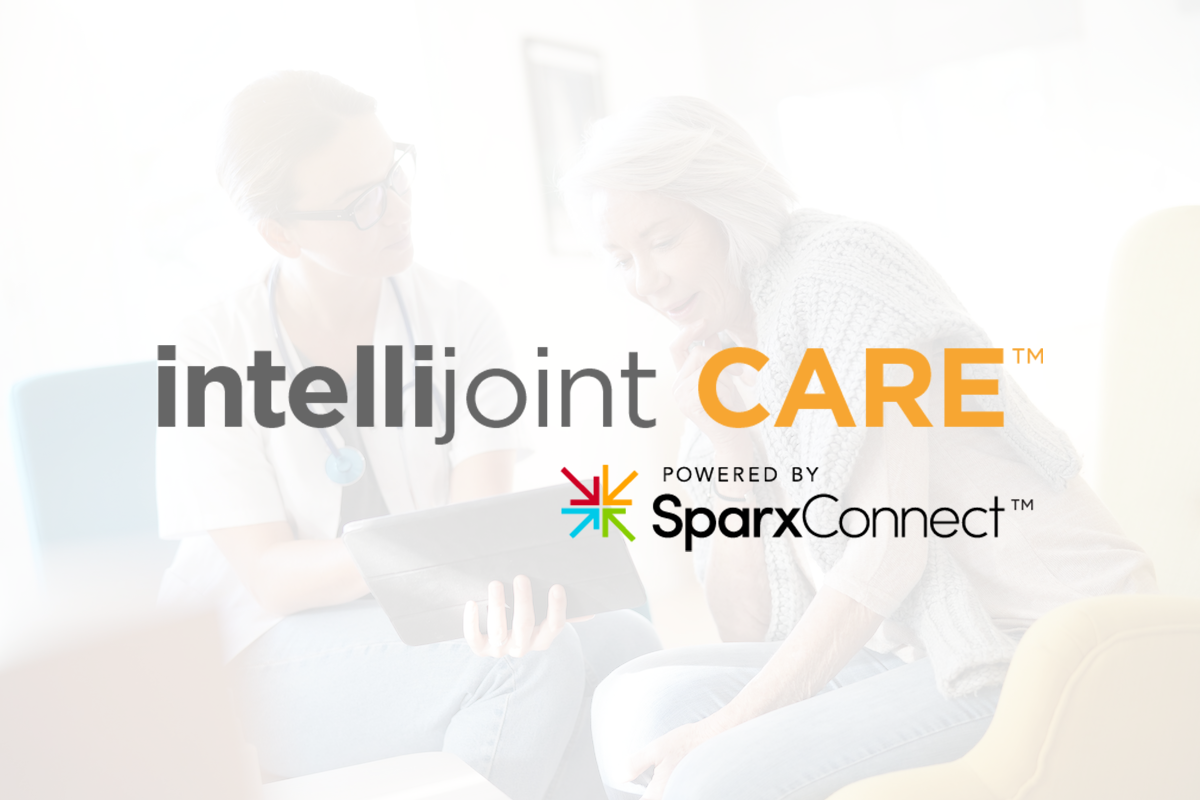 Intellijoint CARE will enable orthopaedic surgeons to deliver a uniquely customizable and collaborative care experience to patients and their families
Kitchener, ON – September 28, 2021 – Intellijoint Surgical, a global provider of surgical navigation solutions for total joint replacements, announced today that it has partnered with Emmetros, a leader in intuitive and inclusive healthcare technology. The partnership brings Intellijoint CARE™, an innovative patient engagement solution, to orthopaedic clinics who want to offer a highly personalized care experience while optimizing the time of their surgeons and staff.
Intellijoint CARE will be powered by the highly customizable SparxConnect™ platform, which allows surgical clinics to create a patient engagement experience that aligns with their own distinct vision for care. With this need in mind, clinics can easily customize educational content, surveys, and communications, while empowering patients, their families, and care team members to collaborate as they improve outcomes.
"This partnership gives us an incredible opportunity to further our mission of improving patients' lives with technology while enabling the expansion of Intellijoint's offering across the episode of care," said Armen Bakirtzian, CEO and co-founder of Intellijoint Surgical. "We strongly believe that the combined expertise of both organizations will ensure Intellijoint CARE is a unique and transformative solution for the orthopaedic space."
"When values and mission-aligned companies like ours come together, we are showing that exceptional care really is possible," said Mary Pat Hinton, CEO, of Emmetros. "Because of our access to Intellijoint Surgical's network of exceptional orthopaedic surgeons and direct consultation with their clinical research team, we are building a uniquely enriched care experience for orthopaedic patients. And this patient experience not only increases efficiency for clinics and the likelihood of positive patient outcomes, it impacts how patients feel about the care experience, and that's what builds trust in the system – something we should all be striving for."
About Intellijoint Surgical
Intellijoint Surgical® develops and commercializes surgical navigation solutions for total joint replacements. It is committed to improving patients' lives by providing every surgeon with effective, easy-to-use technology. Intellijoint HIP and Intellijoint KNEE smart navigation applications are both delivered through the Intellijoint Navigation System. Intellijoint's technology is used by top orthopaedic institutions and surgeons globally.  For more information on Intellijoint Surgical visit www.intellijointsurgical.com.
PR Contact
Lisa Kawalez, Marketing Manager
[email protected]
About Emmetros
Emmetros is a leader in inclusive and intuitive healthcare technology. Its flagship product, SparxConnect, is a secure and highly customizable engagement and collaboration platform that supports home and healthcare providers in delivering exceptional, personalized care. To learn more about SparxConnect, visit www.SparxConnect.com
PR Contact
Ann Marie Lang, Director of Marketing
[email protected]