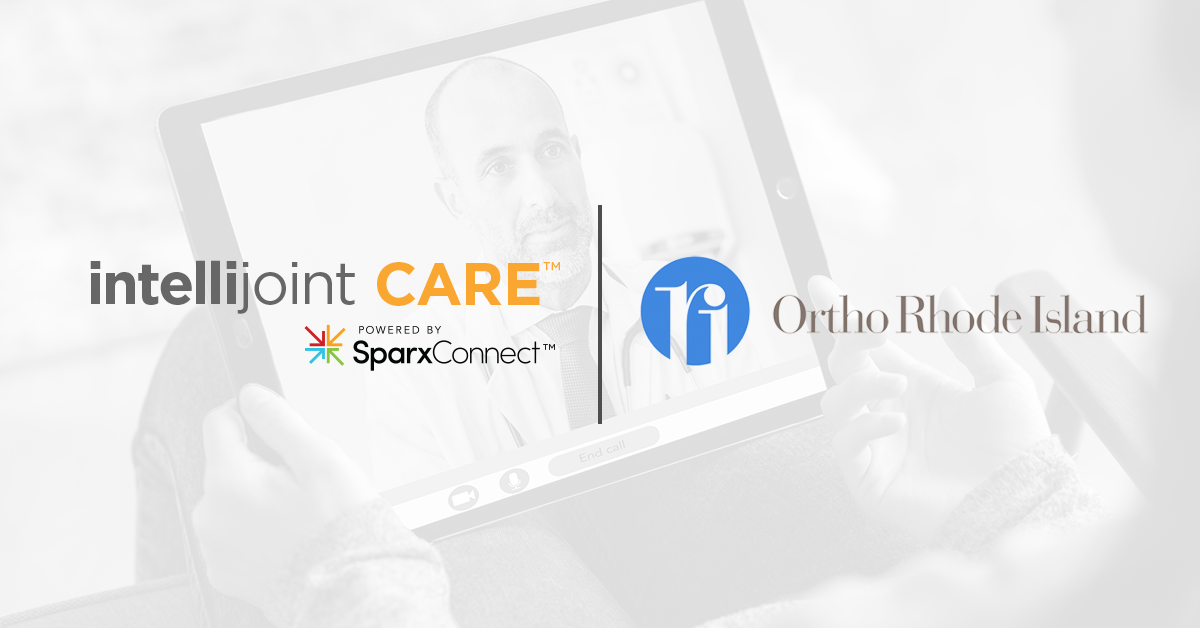 Kitchener, ON – May 20, 2022 – Intellijoint Surgical is thrilled to announce that Ortho Rhode Island (ORI), a world class Orthopaedic practice in Rhode Island, has chosen the Intellijoint CARE patient engagement solution. This is to provide an ORI branded digital care experience that amplifies their ability to deliver personalized orthopaedic care to the greater Rhode Island community.
"Our mission is to provide the best patient experience in our industry, where patients and their families are treated like respected partners in the care journey," said Michael Bradley, MD, President and CEO of Ortho Rhode Island. "With CARE, we now have the flexibility to provide personalized digital support to every one of our patients and their families. This is something I know will set us apart in the industry and one more way for us to demonstrate how much our patients matter to us."
Through the CARE app, patients and families can easily access personalized educational content, receive reminders, and connect with their care team via text or video conference from the comfort of their own home. While the care team has the ability to provide real-time updates on everything from weather events to changing COVID protocols, they can also ensure patients are on the right path with validated surveys and quick polls.
To learn more about Intellijoint CARE visit: www.intellijointsurgical.com/care
About Intellijoint Surgical
Intellijoint Surgical® develops and commercializes surgical planning & navigation solutions for total hip and knee joint replacements, as well as digital patient engagement for all orthopaedic specialties. It is committed to improving patients' lives by providing every surgeon with effective, easy-to-use technology to manage the entire episode of care. Intellijoint's technology is used by top orthopaedic institutions and surgeons globally.  For more information on Intellijoint Surgical visit www.intellijointsurgical.com
PR Contact
Lisa Kawalez, Senior Manager, Marketing, Communications.
[email protected]
About Ortho Rhode Island
Ortho Rhode Island is an independent orthopedic practice with offices serving communities throughout Rhode Island. Our world-class doctors provide an unconditional commitment to patient satisfaction, evidence-based quality, cost-effective services, education, and innovative technology to support patients' needs. Ortho Rhode Island also offers onsite physical and occupational therapy, immediate orthopedic injury care through Ortho RI Express, and state-of-the-art MRI and digital x-ray imaging.